Where to find my work on display or to purchase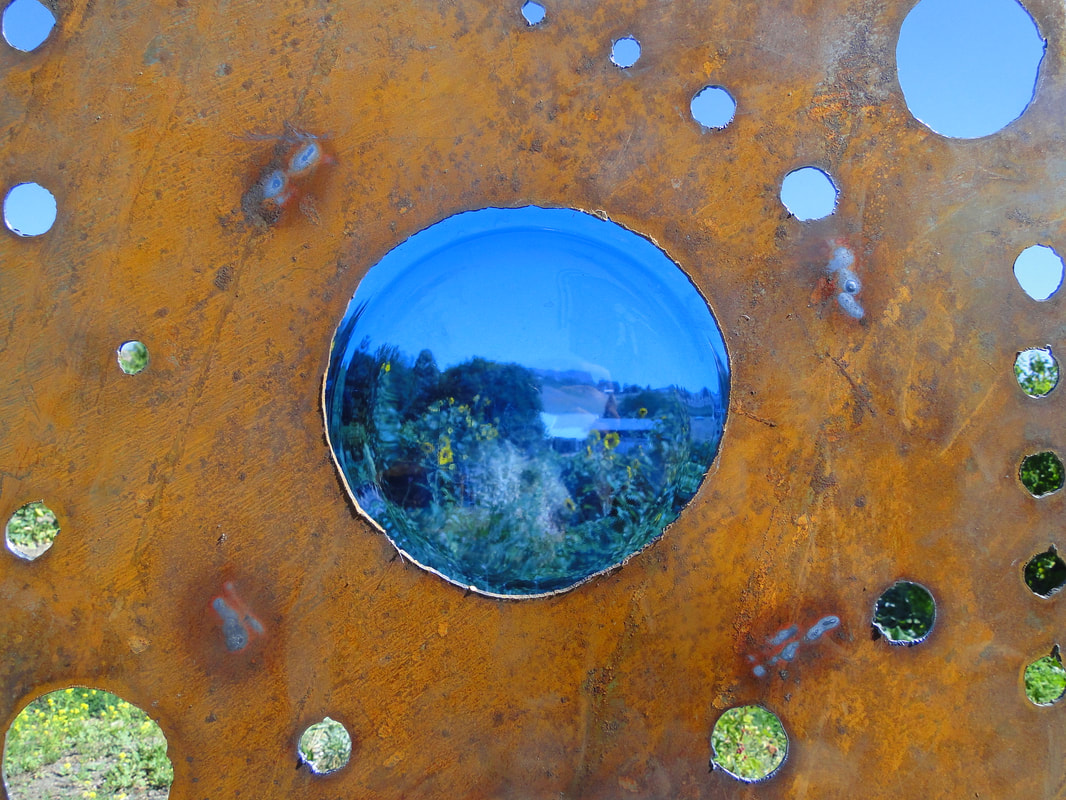 Confluence Gallery
104 Glover Street
PO Box 716
Twisp, WA 98856
509 997-2787
info@confluencegallery.com
www.confluencegallery.com
Look for my smaller and abstract works later this fall and winter.
Public Art
"Bringing Home the Bacon"
Twisp Ponds, Twisp, WA
0.5 miles up the Twisp River Road is a sculpture of one of my Ospreys.
Several positive and negative shaped animals
Family Health Centers
Omak Clinic
Omak, WA
"Fishing the Stillaguamish"
Osprey landing on a railroad bridge.
Art Trail, Arlington, WA
"Jail Birds"
Raven perched on a bicycle rack made of jail bars.
Grounds of Sleeping Lady Resort
Leavenworth, WA
The Sleeping Lady purchased my "Jailbirds", 3 ravens perched on a bicycle rack made from real jail bars from the Okanogan County Jail. I am honored that my work is on display with the following artists: Dale Chihuly, Richard Beyer, and Tony Angel. "Jailbirds" is on display in front of the resort's coffee shop, O'Grady's Pantry.
"Soaring"
Eagle in flight
Headquarters of Quotewizard
Seattle, WA
Main Street Market
1 North Main
Omak, WA 98841
509 826-1445
www.mainstreetmartketomak.com
Main Street Market sells my greeting cards and displays some of my work.
Smallwood Farms
23090 Highway 20
Okanogan, WA 98840
509 422-2444
www.smallwoodfarms.net
Smallwood Farms sells my greeting cards at their great fruit stand and I have work in their restaurant.
---