Some of my Favorites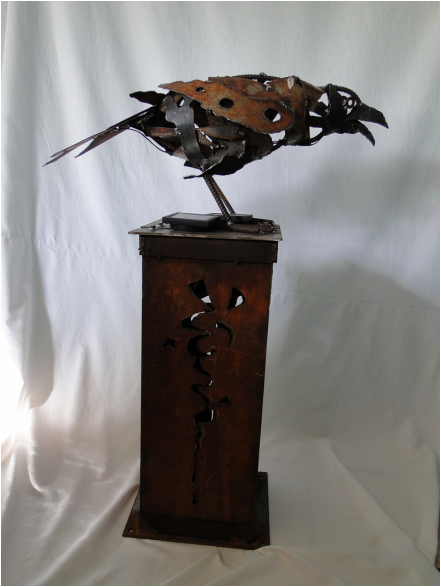 In My Dream, I Followed the Raven to the East"

Solar pathway marker.

I love Asian calligraphy in all it's forms and the graceful flow of Arabic writing. May sketches books are full of my imaginary calligraphy. They aren't words, but feelings of grace and beauty.

Ravens are magical birds. They live in all climates and have otherworldly vocalizations.

The beginning idea for this work is the Northwest Coast myth of how Raven brought light to the world. Research done while on this project revealed that the Chinese also associate the raven with the sun.
---
Secretary Bird

Metal sculpture

4'x4.5'x1.5'

Saw one at Kruger National Park in South Africa. A very cool looking bird. Strong raptor beak, incredibly long legs, cool head feathers, and two long tail feathers make it look like a composite bird.

You can view the Secretary Bird in my backyard this winter.
---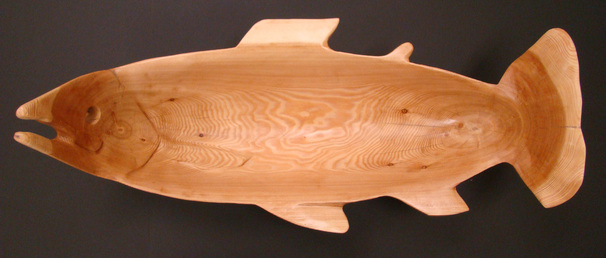 Salmon Bowl

Carved Tamarack

32"x14"x10"

I always hate cutting up beautiful wood into firewood. This time I saved a piece and had a wonderful time carving this bowl. Learned a bit in the process. The tree was a blown down 156 year old tree.

You can view the Salmon Bowl at the Confluence Gallery in Twisp, WA through the Christmas holiday.
---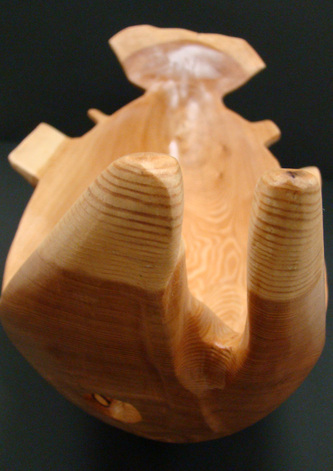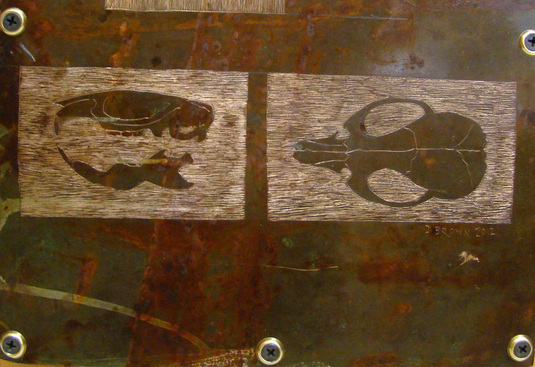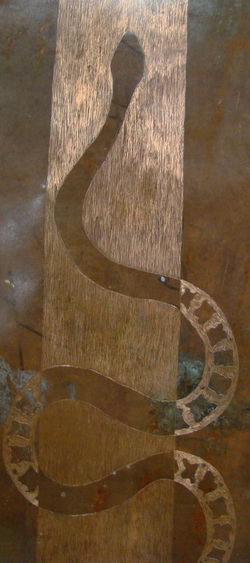 Illumination

Copper Engraving

3'x12"

I had this old sheet of copper that had a dark mottled patina. I was thinking of what to engrave on it as you would scratchboard. Over the summer I had seen many road killed bull snakes. I wanted people to realize that they shouldn't be run over, so drew out this snake. Added the mouse skull to show one of the benefits of having bull snakes around. Loved how it turned out, but was difficult to photograph the whole piece and have the detail show up. I think the copper may have been a kick plate on a door at one time.


It is at the Confluence Gallery in Twisp through the Christmas Holiday.
---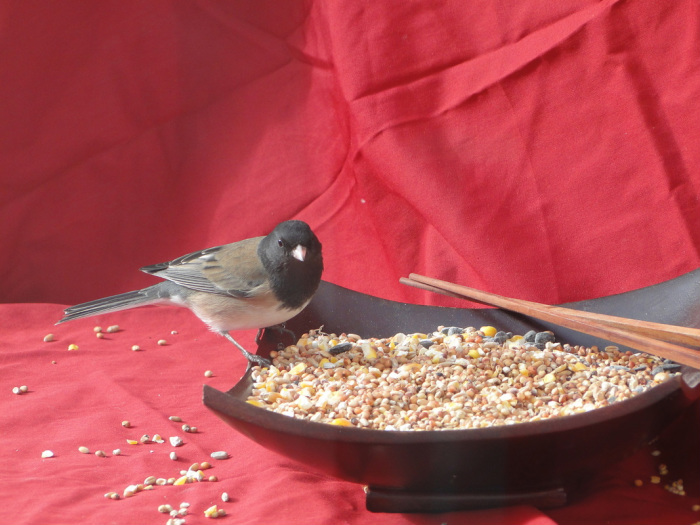 Chopsticks

Photograph on canvas
12"x8"
Junco and chopsticks we bought in Thailand.
This photograph is at the Confluence Gallery, Twisp, WA.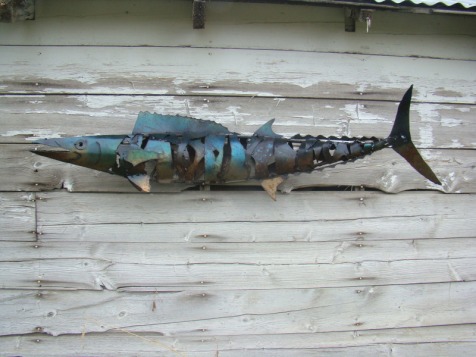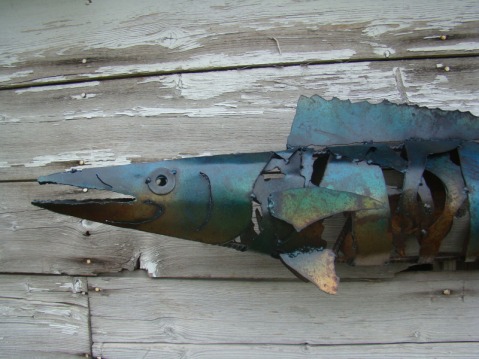 Wahoo Wahoo
Metal Wahoo Sculpture
4'
I tried something new on this sculpture. I soaked the finished sculpture in my wife's fish pond. This actually removes the light rust. I then dry it quickly and seal it with acrylic spray. I added color with translucent metallic spray paint and reseal with acrylic spray.

I have never fished for wahoo, but would love to. I imagine it is quite fun, as the name seems to say how you feel when you hook one.....Wahoo.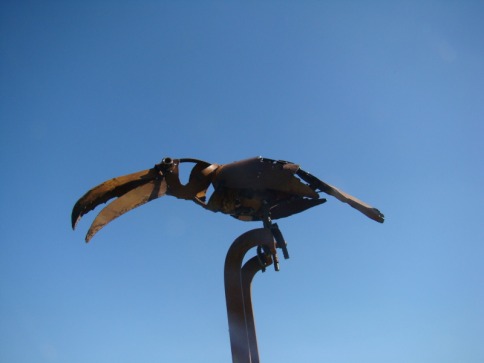 On The First Day Of Christmas My True Love Gave To Me One Toco Toucan
Metal Toucan Sculpture on cultivator
6' x3'x3'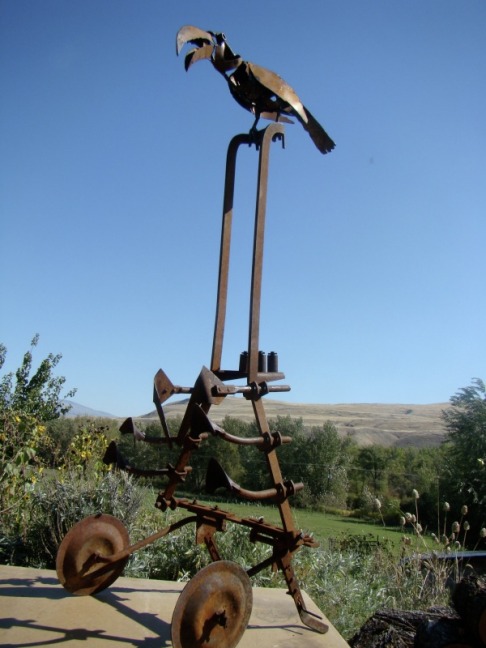 While I have never seen the large Toco Toucan in the wild, we (Susan and I) did have smaller toucans visit us when we lived and worked in Parque Nacional Ybycui, Paraguay.

The toucan easily comes off, in case you want to use the cultivator.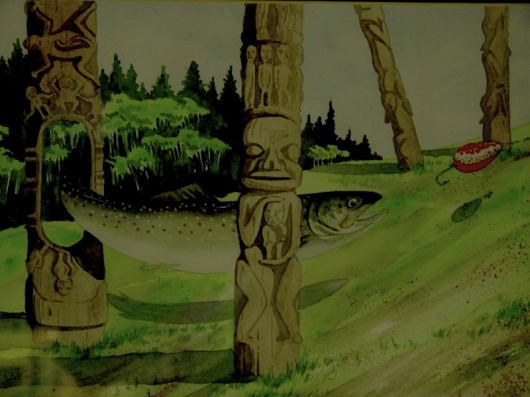 Chasing a Spoon through Kitwancool
Totem Pole and Trout Watercolor
20"x16"




This watercolor is a short summary of a trip our family took several years ago. At the time we had a '72 VW van. We drove to the north end of Vancouver Island and took the ferry to Prince Rupert. We then drove slowly back to Okanogan. One of the highlights of the trip was these cool totem poles in the village of Kitwancoool. I only caught one fish on the trip with a spoon.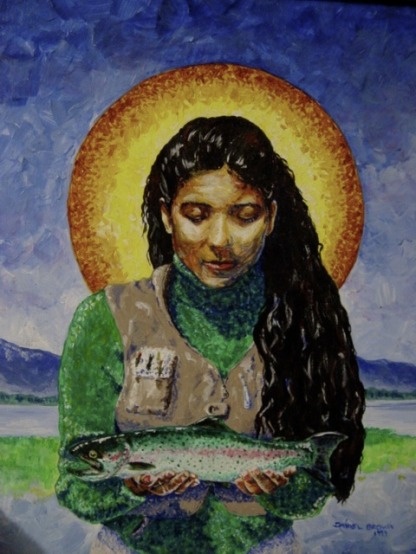 Madonna of the Fishermen
Rainbow Trout and Madonna Painting
Acrylic with recycled frame
(center panel of triptych)
30"x16"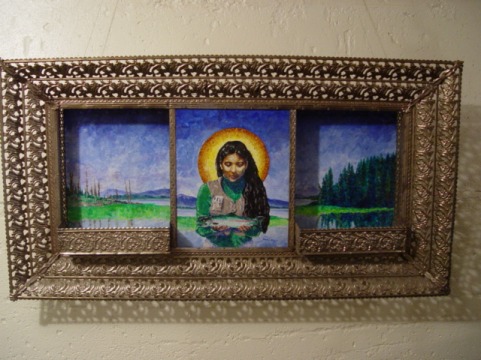 I found this unique frame in my favorite, but now gone, secondhand store once located in an old flour mill located beside the Okanogan River. For 5 years I made sketches for this frame, but none were worthy of it. When I came up with this sketch, I knew it was right and finished the painting in a few days. For me, a fisherman, this painting has a lot of symbolism. Another title for it is the "Pieta".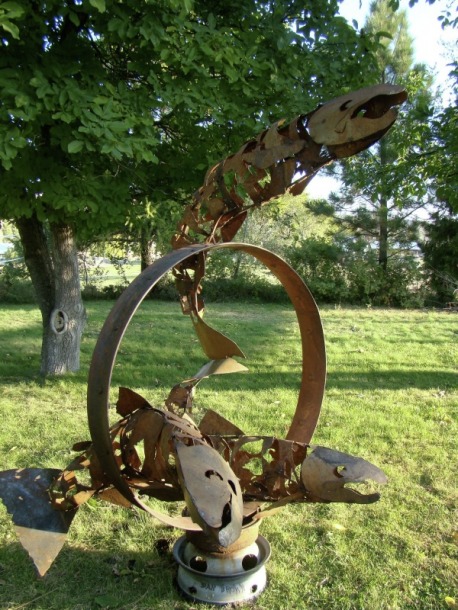 Dancing Home
Metal Salmon Sculpture
Grain drill wheel rim, rebar, metal scrap
70"x79"x72"


I love fish and fishing. One of the many reasons is that they are mysterious creatures. They live in a world that is difficult to enter for long lengths of times. Even snorkeling is a brief entrance into their world. The lives of anadromous fish are amazing. I am fortunate that sockeye, chinook, and steelhead pass through our town, even if I can't always see them.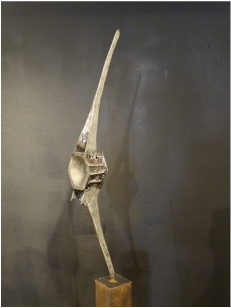 Vertebrae
Burnished and Sealed Steel
3'x12"x6"
on a 3' base
Summer 2014


I made this fish vertebrae after finding one on the beach this past summer. I find it a very pleasant form and like it without it having to be something. I like it even more as I find bones interesting. It is hard to find one and not bring it home.