Other Works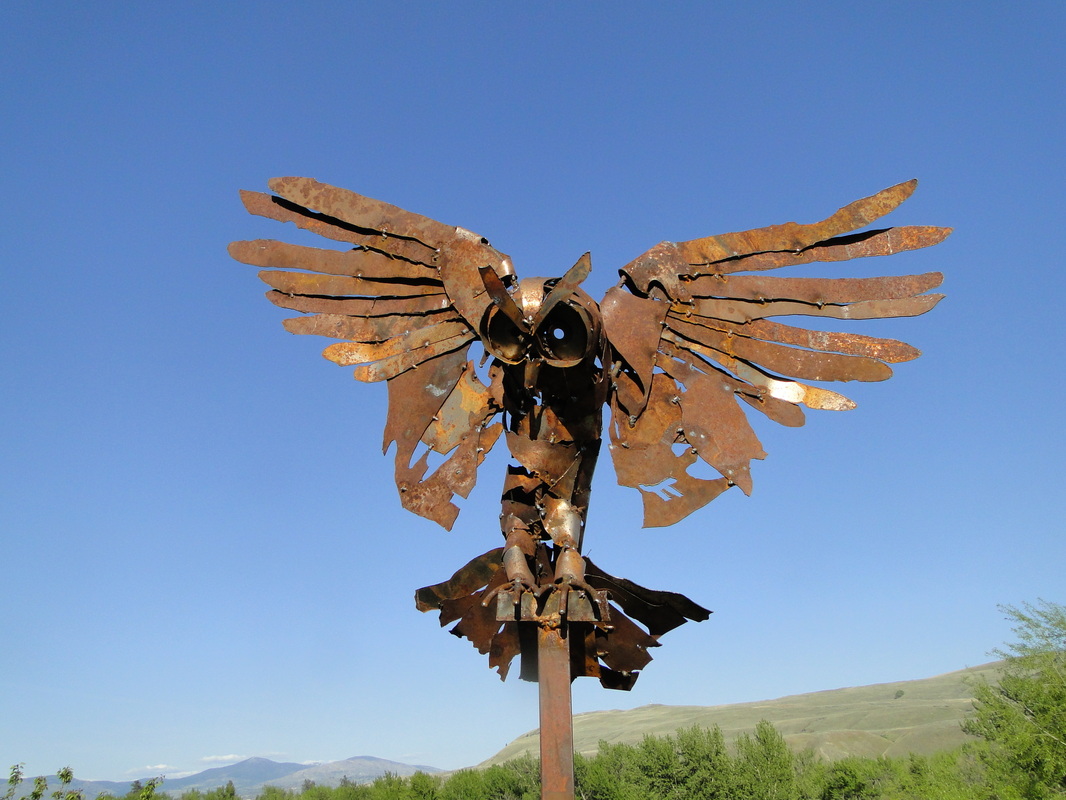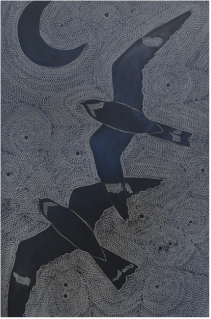 This is one of seven of my works purchased by The Family Health Centers for their Omak Clinic. It was great of them to use the work of local artists for their beautiful new clinic.


Nighthawks are a favorite bird that reoccurs in my work. I have found memories of them from Soap Lake, WA and currently enjoy their aerial displays every summer here in the Okanogan. This work is carved slate. The slate is from the old Virginia Grainger school in Okanogan, WA.
---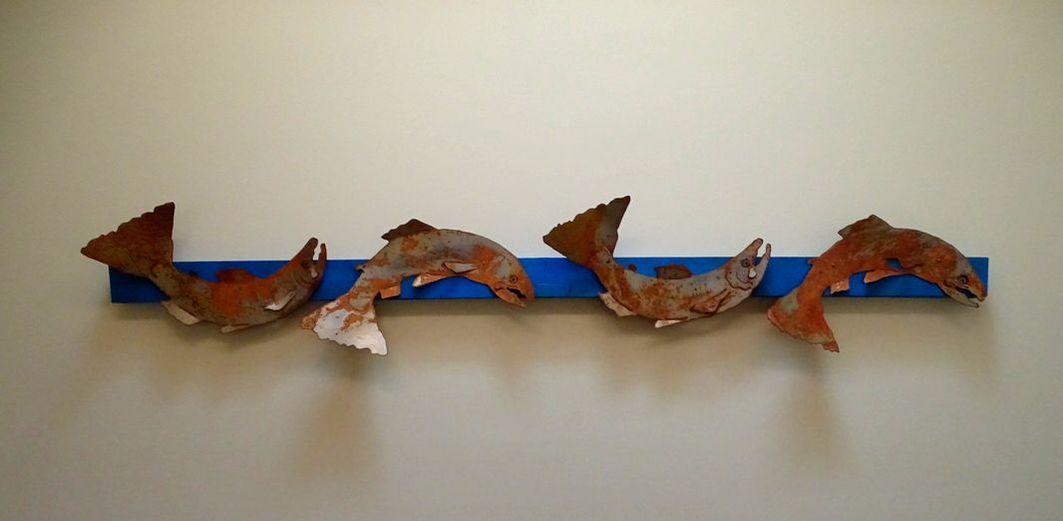 Contemplating Pi
Metal Owl with base made from arcs and spheres.
Donated to the Loup Loup Ski Education Foundation annual fundraising auction.
I was told by the owners that this sculpture survived the Carlton Complex Fires of 2014 and subsequent mudslides and flooding. It was missing a wing when they dug it out of the mud. They are leaving it this way as a reminder, that they are survivors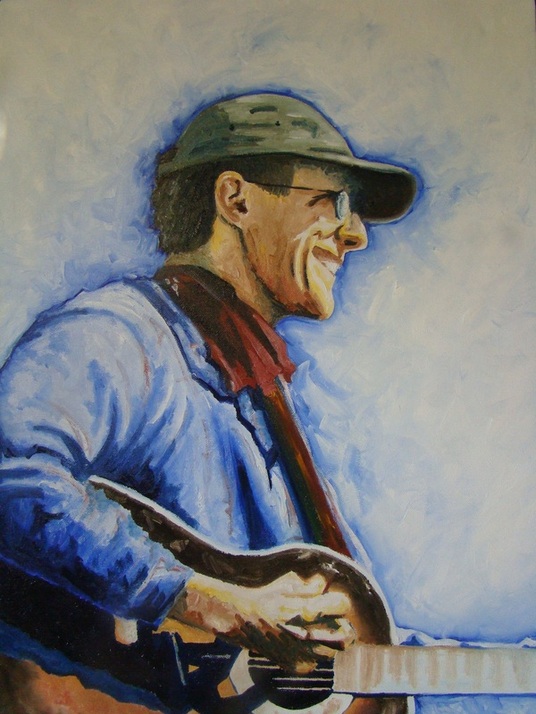 Doug
Oil
Doug spreads joy everywhere he goes, especially when he plays music.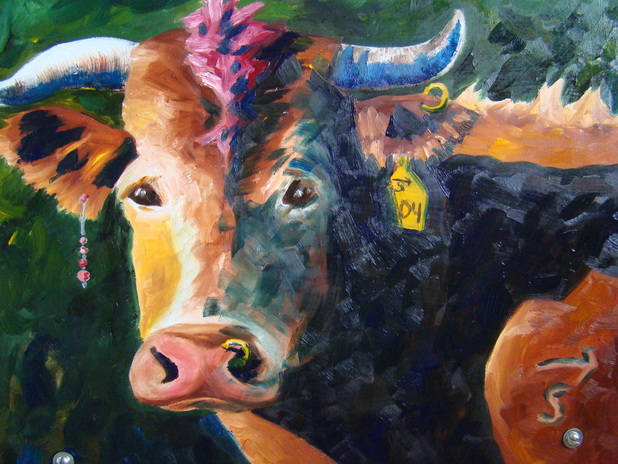 Punk Cow
Oil
I can't remember where this cow went. I have done a couple paintings like this. Ear tags on cow just conjure up images of punked cows our cows putting on their best earrings before heading to town. This particular cow is even into branding. Bet she may even have a hidden tattoo.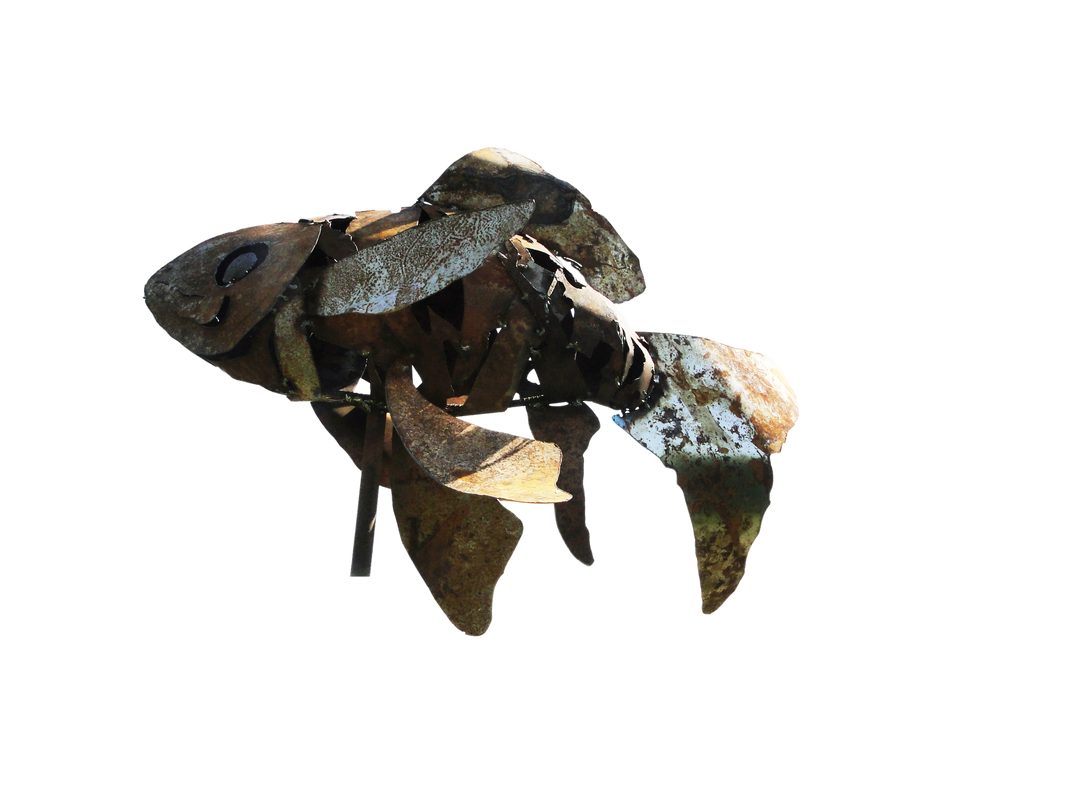 Goldfish
Metal goldfish.
I can't seem to get away from my fascination of fish of all kinds.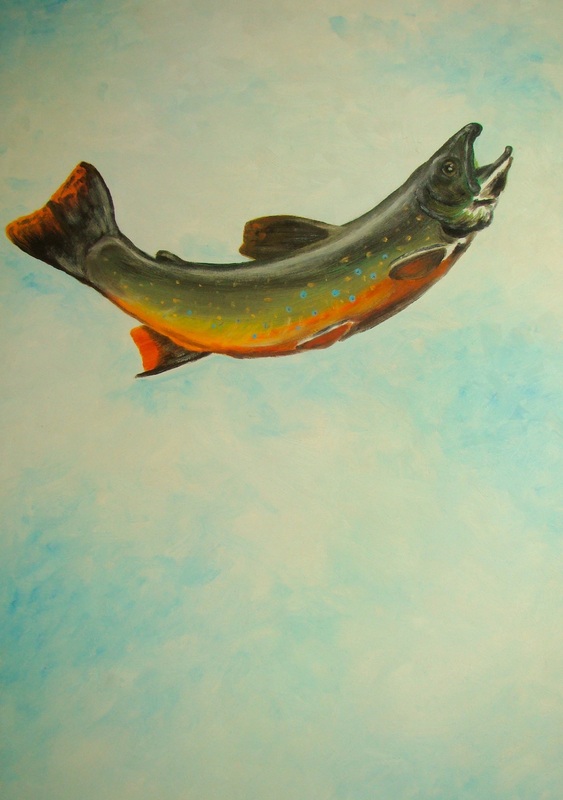 Winter Brookie
OIl
A complete copy of this painting is shown further down this page.
Komodo Dragon
Metal Dragon
While based on the Komodo Dragon, I couldn't resist adding a spiky back.
Roosterfish
Metal and spray paint
3'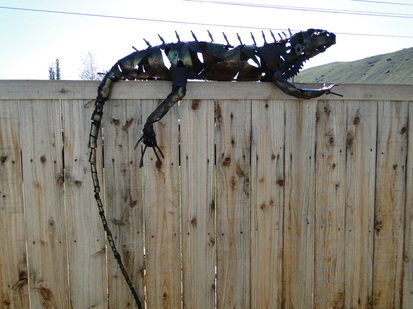 Liz
Metal, rebar, washers, plasma cutter electrodes for spines, spray paint
7' including the curved tail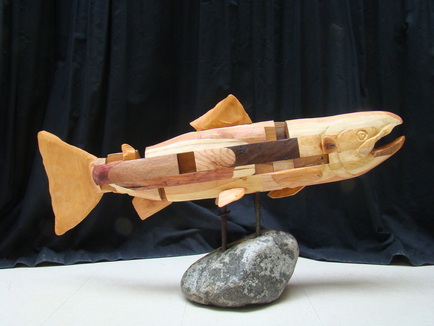 Talisman
Scrap wood, rebar, Okanogan River rock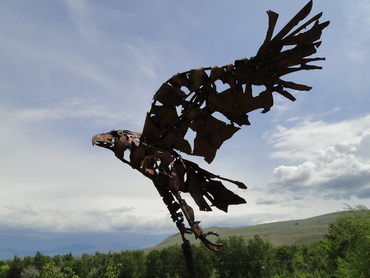 Raptor
Metal and rebar